YOUR ONE-STOP SHOP FOR STAINLESS STEEL ALLOYS
CROSS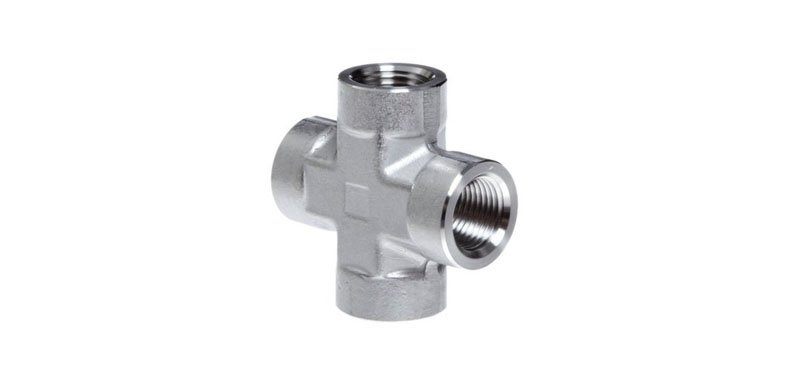 A pipe cross is a kind of pipe fitting that be used in the place where four pipes meet together. The pipe cross may have one inlet and three outlets, or there inlets and one outlet. The diameter of the outlet and inlet can be the same and can also be different. That is to say, straight cross and reducing cross are both availabe.
Features Of Pipe Cross :-
There are three female openings in a T shaped pipe cross.
There are straight pipe crosss which have the same size openings.
Reducing pipe crosss have one opening of different size and two openings of the same size.
A cross pipe cross has four equal sized female openings.
A wing pipe cross has lugs to fasten the fitting to a wall or stud.
Application Of Pipe Cross :-
Pipe crosss are widely used in various commercial and industrial applications. Industrial applications include:

Chemical processing
Petroleum
Pulp/paper
Refining
Textile
Waste treatment, Marine
Utilities/power generation
Industrial equipment
Automotive
Gas compression and distribution industries
Pipe crosss are also recommended for industrial plant fluid power systems.
Buttweld Fittings Specifications
Forged Fittings Specifications