Alloy 321/321H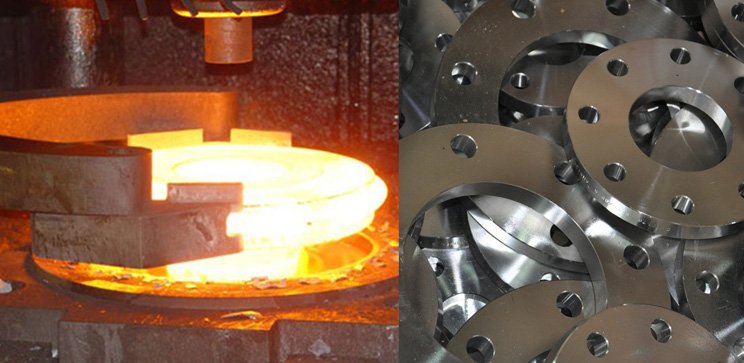 Introduction :
Fortune Ferroment Inc provides all products such as Pipes, fittings, flanges, and bars made of alloy 321/321H and offer benefits for your business. Here are the two biggest benefits you'll notice after using alloy 321H:
Resistance to corrosion – As we mentioned above, alloy 321H stainless steel provides highest resistance to corrosion and oxidation. This resistance to oxidation adds to the creep strength of the metal, connotation the ability of the metal to preserve its shape.
Welding – Alloy 321H is an austenitic stainless steel, so when you heat it to 1800°F, the metal develops soft and malleable. In fact, many consider the alloy 321/321h one of the easiest metals to weld because titanium reinforces its shape and it does not easily crack.
DESIGN FEATURES
Immune to intergranular corrosion when heated within the carbide precipitation range.
Maybe susceptible to chloride stress cracking.
Excellent weldability in the field.
Type 321H has high carbon (.04-.10) for better high temperature creep properties.
Chemical Composition of Alloy 321/321H
| Grade | C | Mn | Si | P | S | Cr | N | Ni | Ti |
| --- | --- | --- | --- | --- | --- | --- | --- | --- | --- |
| SS 321 | 0.08 max | 2.0 max | 1.0 max | 0.045 max | 0.030 max | 17.00 – 19.00 | 0.10 max | 9.00 – 12.00 | 5(C+N) – 0.70 max |
| SS 321H | 0.04 – 0.10 | 2.0 max | 1.0 max | 0.045 max | 0.030 max | 17.00 – 19.00 | 0.10 max | 9.00 – 12.00 | 4(C+N) – 0.70 max |
Mechanical Properties of Alloy 321/321H
| Density | Melting Point | Tensile Strength | Yield Strength (0.2%Offset) | Elongation |
| --- | --- | --- | --- | --- |
| 8.0 g/cm3 | 1457 °C (2650 °F) | Psi – 75000 , MPa – 515 | Psi – 30000 , MPa – 205 | 35 % |
Equivalent Grades for 321/321H :-

| STANDARD | WERKSTOFF NR. | UNS | JIS | EN |
| --- | --- | --- | --- | --- |
| SS 321 | 1.4541 | S32100 | SUS 321 | X6CrNiTi18-10 |
| SS 321H | 1.4878 | S32109 | SUS 321H | X12CrNiTi18-9 |
Alloy 321/321h Avaliability
Alloy 321/321h Specifications
Alloy 321/321h Tensile Requirements